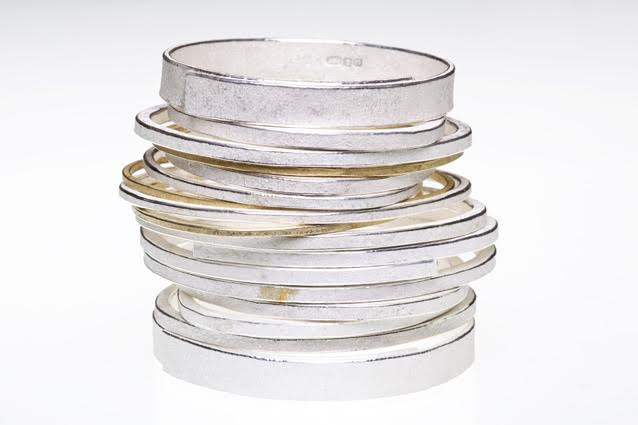 Bangles and Cuffs
Each piece is hammered using carefully selected stones as hammers and anvils. Stones for anvils tend to come from the south coast, whereas the main hammer used since 1999 is from the North East. Metal is meticulously textured using Stone-Age tools. Edges are burnished to a high shine in contrast with the granite surface texture of the metal.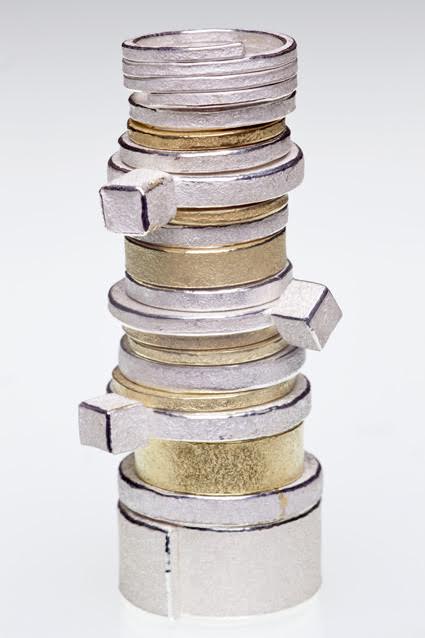 Rings
Fine silver 999, chosen for it's whiteness and purity and 18ct yellow, white, green and rose gold.
Each piece is hammered with stones to give a matt, granite-like texture and edges are burnished to a high shine.