Hand Tool for Contemplation
Pure silver, oxide, wooden doll-making tool from St Petersburg, black gesso.
2004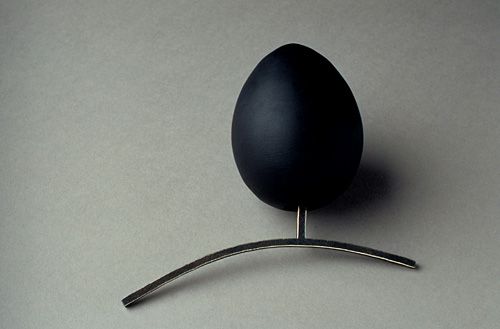 The piece is worn between the fingers and the chin is placed upon the ovoid form providing the perfect platform for contemplation.
The Dialogue: IV - a project with staff and alumni from The Cass school of Art Architecture and Design in which participants would meet regularly to discuss ideas resulted in a body of narrative jewellery pieces, each driven by a defferent impetus provided by each member of Dialogue Collective. Other works for this project include 'Tourist Tat', 'A Clean Sweep', and 'Desert Djinn Bottles'.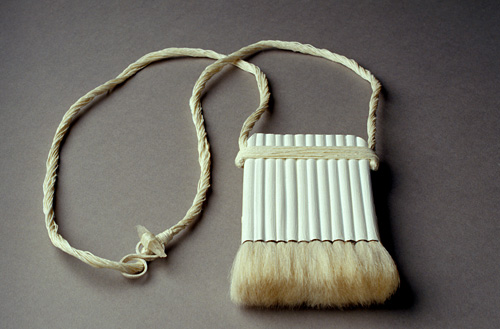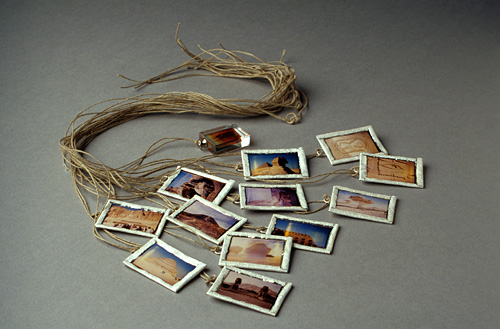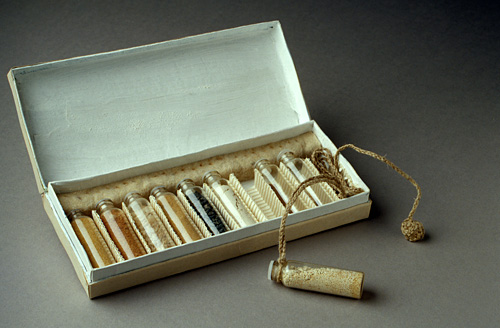 These pieces can all be purchased or commissioned. Contact Jo for more details.